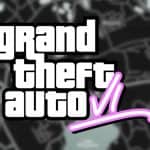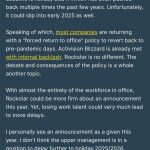 Rockstar targeting 2024 to release GTA 6
---
According to insider TezFun, Rockstar is reportedly aiming for a late 2024 release of GTA 6, though this timeline may slip into early 2025. It has been several months since the world received a sneak peek of what Rockstar has been working on with Grand Theft Auto 6, with extensive leaks revealing gameplay snippets and an early look at the game's characters.
In the wake of these leaks, the iconic game developers have urged fans to be patient, as the team has been impacted both emotionally and personally by the early release of their work. Despite some speculation that the game could release before the end of 2023, fueled by rumors from supposed leakers claiming that Rockstar would have already made an announcement, it appears that fans will have to wait a little while longer for the highly anticipated title.
Rockstar is aiming to release GTA 6 during the holiday season of 2024.
---
According to Rockstar insider TezFun, the developer's target release deadline for GTA 6 is during the holiday season of 2024. However, TezFun mentioned that this date has been pushed back multiple times over the past few years and could potentially slip into early 2025.
---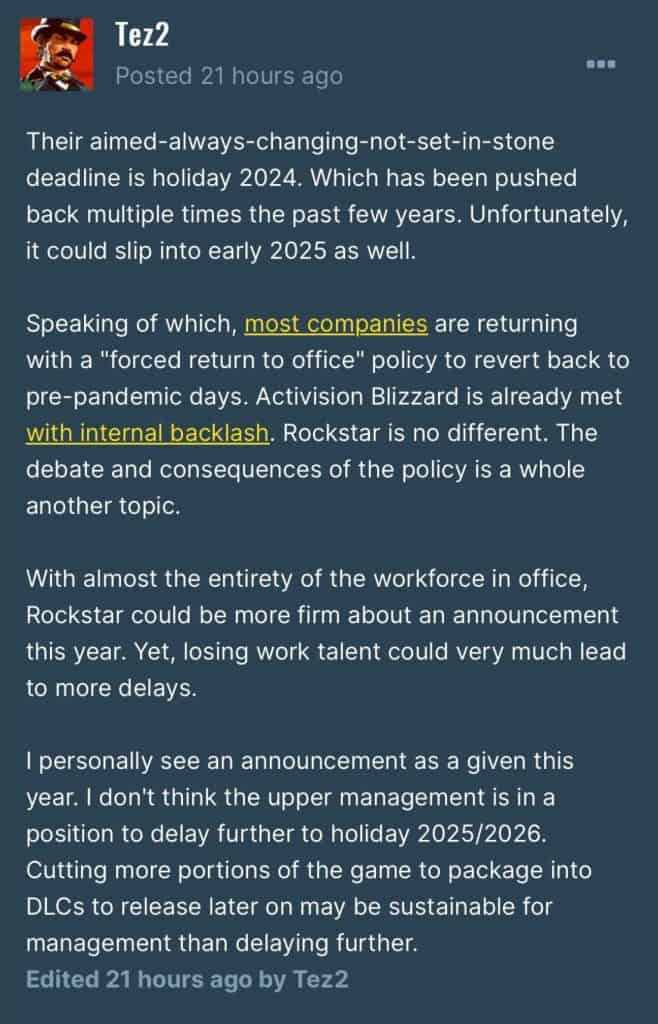 ---
The insider believes that an announcement for the game is expected this year, although no specific date or timeframe has been provided. TezFun also suggested that parts of the game may be cut to make room for future DLC releases, similar to how some GTA Online updates were previously earmarked for single-player in GTA 5.
While it remains uncertain when the highly-anticipated next installment in the GTA franchise will be released, it appears that progress is being made.