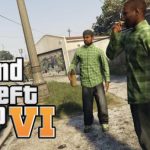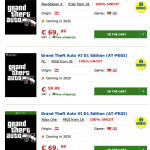 GTA 6 release: Retailer claims 2020 launch for next GTA
---
An Austrian games retailer that has a history of leaking game releases has dropped their listing for GTA 6, and it could be coming sooner than some fans might expect.
Even though there haven't been any official hints or teases from Rockstar Games themselves, fans of the Grand Theft Auto franchise have been scouring GTA V's single-player and online modes, as well as the internet for any sort of hint about GTA VI.
As it stands, the only things they've got to work from are supposed 'leaks' that make the next installment of the iconic sandbox franchise sound even more ambitious than normal. However, when it comes to a potential release date, some have speculated that they could be waiting at least another year or two.
However, that's where Gameware from Austria come in to play. As of January 14, the online games retailer has listed GTA 6 as "coming in 2020" to the Xbox One, PS4, and PC platforms.
Now, there's no exact release date mentioned, nor an announcement date from Rockstar Games themselves. Also, even though the listing contains a placeholder for the cover art, it also lists a 'D1 Edition' that comes with a bonus. However, again, it's not mentioned what that contains.
Yet, it is interesting to see the listing arrive on the Austrian website. In the past, Gameware have leaked the existence of games like Need for Speed Heat and Devil May Cry 5 before their announcements.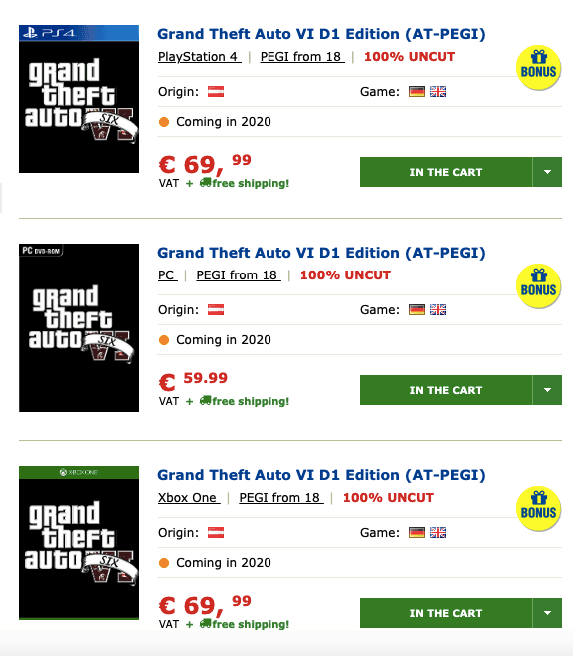 Of course, other retailers like Amazon have listed games early in the past, but that's usually a placeholder and comes when the game is known about – unlike Gameware.
Despite their leaker past, it may be worth taking the listing with a pinch of salt as it could just be a case of the retailer getting ahead of the game. Though, it's worth keeping an eye on to see if they reveal any further details at a later date.