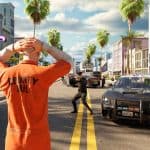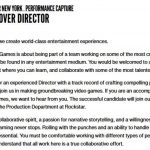 GTA 6: Job listing suggests, development is close to complete
---
Enthusiasts have been anticipating a GTA 6 announcement trailer ever since Rockstar disclosed that the game was under development and poised to set new entertainment standards.
While there hasn't been an official reveal, leaked information verifies that GTA 6 will bring the franchise back to Vice City, featuring a female protagonist and an array of novel gameplay mechanics.
It appears that the highly awaited sequel has achieved a significant development milestone, and it may not be long before Rockstar unveils the game for fans to see.
Rockstar job listing could be good news for GTA 6 fans
---
As noted by Gamerant, a job advertisement for a voiceover director has appeared on Rockstar's website, leading fans to speculate that the game's script is now complete.
"Rockstar seeks an experienced Director with a proven history of delivering captivating performances in theater, TV, or film to collaborate with us in creating groundbreaking video games," states the job listing.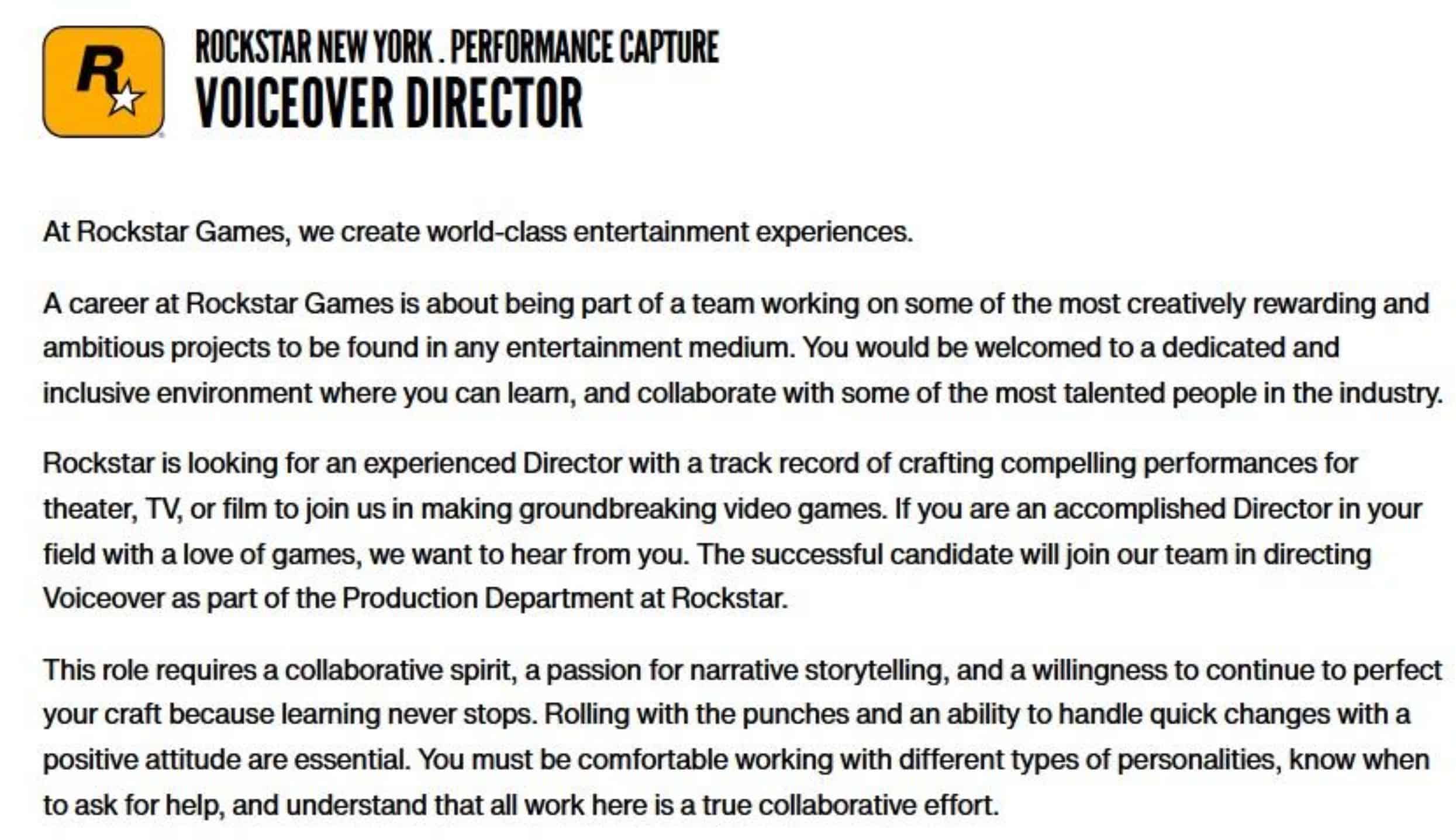 The role entails responsibilities such as, "[directing] VO sessions for various content, from main storylines to NPCs and exertions," and "preserving the subtlety and consistency of the game's narrative."
Additionally, the job requires providing support for motion capture and traveling internationally to direct VO sessions.
Naturally, there is no certainty that this job posting is specifically for GTA 6, as it could pertain to GTA Online or another game altogether.
However, considering the rumors suggesting Rockstar may release GTA 6 in segments, this position could be related to future content or even the next version of GTA Online.
Regardless, we hope to find out soon if GTA 6 will indeed have a reported launch in 2024 and an official trailer.